The human brain has a tendency towards visual aids. 80% of the information our brain apprehends is through imagery. It processes visual data 60,000 times quicker than numbers and texts as these days over 90% of communication is non-verbal.
Visual aids need less work which helps the human brain to understand and process faster. Viewing an image assists our brain to digest additional advanced data than if we were reading text or a variety table. The brain works visually, it eliminates the superfluous data and extracts solely helpful information.
Data visualization began to flourish in the twentieth century. After data preparation, data visualization is what comes next. It aims to create several pieces of information accessible and perceivable through visual representations. Data visualization helps communicate raw data by reworking it into easy-to-read visual graphics at a glance.
The exploration and analysis of data are made easier thanks to this practice. They are dynamically designed in terms of shape and color, to aid understanding and comprehension. Data visualization is preferable to mathematical representations because it presents information in a simpler and easier to understand way. The visual representations used in data visualization can be varied: graphics, pie charts, diagrams, cartographies, frieze, infographics, and many more.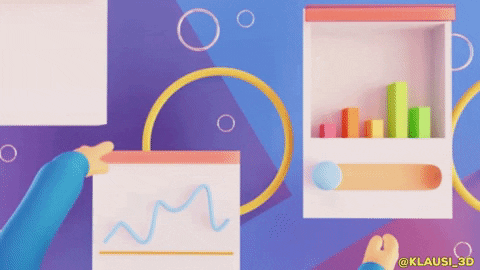 Definition of data visualization 👩‍🏫
Confucius, a Chinese philosopher and politician of the Spring and Autumn period said, "a picture is worth a thousand words".
And the world tends to agree with him, especially in the digital and big data era where data visualization is the sole way to realize this.
Data visualization is increasingly used in business to deal with massive data creation and processing difficulties. The main issue with data visualization is clearly to save time in researching and analyzing information. It's basically to enhance fast and accurate decision-making.
Dataviz tools and models are providing many businesses with the ability to access data faster and easier. Data visualization helps to understand trends, prevent threats and identify opportunities for a business.
It aims to bring together a lot of hierarchical data on a single screen by highlighting the key indicators of activity. The managers of each department are thus able to identify correlations between the objectives, the performances, and the actions carried out by their teams at a glance. Data visualization is quite indispensable when making major managerial and administrative decisions in any organization.
An element of communication 💬
Recently, data visualization is not only used in the modern world in areas of business and administration but in almost all aspects. It is fast becoming an independent means of communication.
Banking application, health, sport, journalism… Dataviz is already regularly used to transmit information to us.
Social media algorithms prioritize the distribution of illustrations and videos to your news feeds. Some of them like Instagram, Snapchat or Pinterest have made their DNA at the same time. Why? Simply because an image is processed 60,000 times faster by the brain than text.
In recent years, the use of new technologies is radically transforming the way working processes are managed and carried out. In the construction and real estate industry, in particular, the use of Building Information Modelling (BIM) is ever-increasing to improve the data management and the performances of numerous workflows. BIM implementation is not limited to the design activity but other phases of the life cycle of projects, and BIM practices have become very powerful and useful for more than a decade.
BIM speeds up the processes of contractors and gives minimal errors with a swift delivery period. These days, people who use BIM are finding it quite challenging to visualize their data. This is why it is imperative that you understand the role of data visualization in enhancing your client's BIM approach, as well as making your job easier and enhanced.
Data visualization, called Dataviz, simply means the conversion of a source of raw data (texts, numbers) into visual representations to facilitate understanding. The data is formatted for everyone to analyze, not just the village data scientist or fields medalist. This can very well go through the famous circular diagram (or pie chart for close friends), an animated infographic, or dashboard.
As we said previously, Dataviz can be very useful in assisting companies in their decision-making. Business Intelligence involves the application of various tools and technologies in the collection and analysis of data.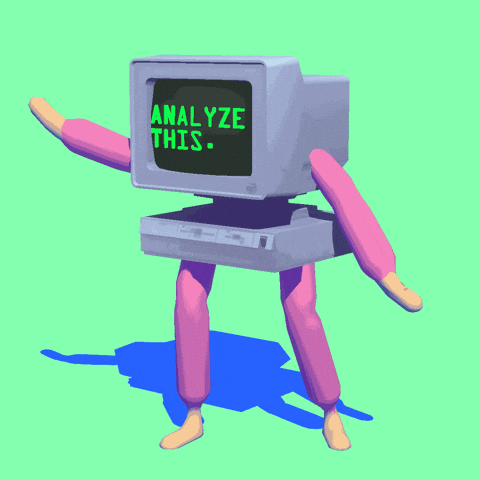 Potential data visualization benefits ✨
What are the challenges and benefits of data visualization?
Overall, data visualization enables these companies to make most of the data accessible at a glance and display the most relevant, to gain efficiency in all strategic and operational areas of the business.
Through trend visualization in the data, a company can understand better its operating environment such as changes in economic trends, prospects' expectations with regard to its marketing and sales methods, or even customer behavior in relation to its solutions, are becoming clear. Faced with this realistic data, teams can then take concrete measures to increase their business performance.
Sales teams are also those who benefit the most from dataviz: the information available to them during their sales dialogues is always the most powerful, and is always up to date.
According to a recent study, having up-to-date customer data makes it possible to strengthen sales discourse by 77%: a significant figure. Visualization software allows construction companies to organize their data and identify emerging problems and modify these processes more cost-effectively.
Data visualization has largely made it possible for data to be collected and presented in ways that enable internally and stakeholders to understand and execute the company's growth and innovation plan.
We should take advantage of data visualization's visual and graphical means, to interpret and better understand trends and patterns in our data.
Innovative data visualization tools help construction companies to create new services thereby increasing their profits. Data visualization also provides more profit with minimal effort. Here is an example of a QTO dashboard allowing us to visualize the quantities of objects in a building in a few seconds. See more.
Dataviz is a powerful tool, which allows us to control the data, to manage the workspace or maintenance contracts, for program control.
A sustainable solution would be to employ a tool that allows the integration of BIM models in a dashboard without jeopardizing the ability of such data to be understood by customers.
This tool would allow BIM users – beginners or experienced – to save time and have simple and quick access to BIM data to store, sort, group, and reprocess it!
Wouldn't it be useful to convert the BIM model (.ifc) to a relational database? And then, to create visual and efficient dashboards with integrating a visual of your BIM model for better understanding? Finally, data visualization makes it possible to truly trust the data at our disposal, in order to automate in a relevant way much resource-intensive marketing and sales processes. This saves time, which can be reinvested in more strategic and personalized tasks.
The basics in three points 🤹
1. Data visiualization: ☝️
Data visualization aims to graphically materialize the data available, to display them in a relevant way, highlighting major statistical trends. The dataviz can be integrated into the marketing and sales equipment already in place in the company.
In-depth understanding of its environment and its prospects, saving performance and time: data visualization is becoming an essential tool for B2B companies in search of efficiency. To set up a really powerful data visualization tool, however, you have to select the right data, which will be really useful in view of the business challenges of the company. It is good to master BIM analytic skills, however, it is not mandatory for understanding data visualization; it all depends on the applied visualization software.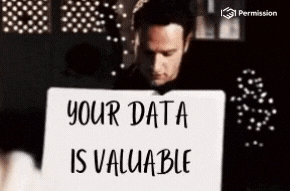 2. What is the best way to visualize data? ✌️
There are tools for traders, startups, developers, etc. You have the choice between free and paid tools.
Free data visualization tools
There are free data visualization tools suitable for formatting basic visual representations.
Google Data Studio ☁️
Google itself offers businesses the Google Data Studio tool, which is completely free. It allows you to create data storytelling using data collected from the Google suite, including Google Analytics. It also has connectors and APIs to manage external data sources. Google Data Studio is intuitive, comprehensive, and easy to use. To do this, all you must do is load the data and create interactive and dynamic reports. To represent the data, you can use an available template.
JavaScript 📜
Among the many free data visualization tools, you have Chart.js. The graphics options are admittedly limited for large companies, but it is suitable for developers. As for the graphics produced, they have a fairly high level of aesthetics, since the renderings are clean and minimalist. However, Chart.js allows you to embed and create interactive charts on a mobile app in HTML 5 or on a website.
Klipfolio 👀
For those who want to start with a great data visualization tool with the best features, Klipfolio is ideal. This tool is useful for representing processed and formatted data in dashboards, but also for sharing them in real-time, with more than 100 viewing options and connectors. If you are satisfied with its use, you can continue with a price starting at $ 29 per month.
Data visualization tools for large companies
It is obvious that the needs of large companies to represent well-detailed data will not be the same as for a startup. Here are the data visualization tools suitable for SMEs and mid-cap companies:
Toucan Toco 🌴
Toucan Toco is a French company founded in 2014. It is one of the most powerful developers of data visualization tools for large companies. Toucan Toco is therefore the tool par excellence for creating data storytelling. The quality of the reports has a very high aesthetic quality. As for the interface, it is simple and easy to learn.
Tableau 🖼️
Tableau is a benchmark in data visualization that is also suitable for large companies. This tool allows you to create graphs, tables, infographics, or even maps from several data such as SQL, Excel, or Hadoop. Its interface is very intuitive and facilitates data transfer by dragging and dropping. While the other tools are generally in English, Tableau is available for use in French. In terms of prices, they are from 65 € per month and per user.
Microsoft Power BI, our favorite 💛
Microsoft is certainly the pioneer of data visualization suitable for all sizes of businesses. It offers crystal clear visual representation layouts that you can share with your team and clients in just a few clicks. It's possible to connect it to several sources and it is priced at only € 8.90/month/user.
There is an online version as well as Power BI Desktop that we use every day at SeveUp as the desktop version allows even more possibilities.
You can watch the video I made to guide you through the download of Power BI Desktop: https://www.youtube.com/watch?v=tDi6mlHm3uA
Link to download the Desktop version: https://powerbi.microsoft.com/en-us/desktop/
Data visualization tools for startups and merchants
To facilitate the use of merchant and startup data, here are some powerful 🦸‍♂️ and efficient data visualization tools:
Chartio 📊
Chartio is a tool designed to help startups and marketers transform real-time data and better understand raw data. Among the various connectors it offers, you have among others Amazon Redshift, Google Analytics, MySQL, Google Sheets, Oracle, Microsoft Azure. As for the payment plan, you have can choose between $60/month in premium or $40/month/user in start-up. However, Chartio has two modes, one of which allows you to create reports from a drag – & – drop interface. You can also use SQL mode for data presentation. To make it easier to use, the editor offers guides, videos, and tutorials.
Holistics 🌟
Holistics is a tool for preparing and creating data reports. It works under SQL and allows a company to connect multiple SQL databases, perform ad-hoc queries, view data and anticipate. "You should note that although Excel might seem like a data visualization tool, it is actually a spreadsheet". Paraphrased Excel developer and consultant, John Peltier. "However, Excel's strength is in its flexibility."
Interested in learning more about SQL relational databases? Read more here.
3. What are the steps in setting up data visualization? 🤟
The process of formatting data by data visualization is always the same, regardless of the type of data you want to study.
The first step is to collect raw, qualitative data that represents reality well. B2B companies collect the demographic data they have on their prospects or customers, as well as the actions they take on the Internet (number of visits, clicks, downloads, etc.), or even the problems they encounter in their daily life.
Then you have to process and format this data so that it is all classified in similar formats. The slightest error in this data scaling step could lead to terrible errors.
Finally, we work to visually format this data so that it makes sense, and the most important ones stand out at first glance. The goal is that they are easily understood, by seeing trends emerging, through shapes or colors that emphasize them.
Today there are data visualization tools, such as Plotly or DataHero, which allow data to be imported and automatically formatted. The advantage of these platforms lies in the fact that they can visualize this data in real-time.
Dataviz is particularly interesting in the context of a B2B company that wants to shed light on the data at its disposal.
The two basic types of data visualization
Exploratory and explanatory analysis 🤓
A major consideration when employing data visualization for presentation is the purpose of said data.
The two basic types of data visualization are: exploratory and explanatory.
The exploratory analysis allows users to explore the data and identify patterns or trends without setting a specific prior end goal.
Meanwhile, explanatory analysis is the kind of data visualization that is used when we have a target in mind. There is something specific we want to convey to our audience.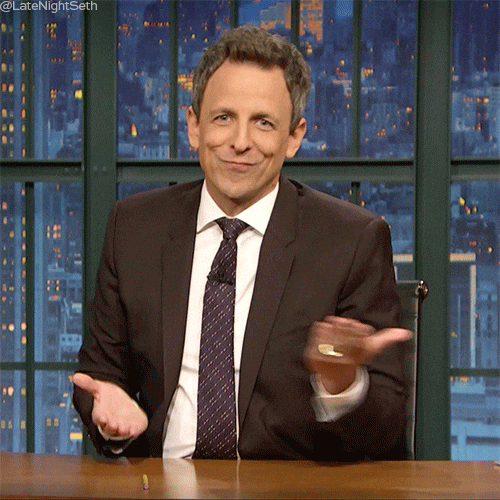 Role of data visualization in decision making 💼
Data processed and formatted on many different media can be overwhelming to find.
The visual representation of information, therefore, makes it possible to take decisions very quickly.
In most companies, when managing the digital operations of clients, teams are obsessed with this handling of information. They analyze the data and share the results of their actions through a data visualization tool.
Even without considering logical factors, it is evident that we need to clearly represent valuable information in neat, precise, and efficient models using colorful models. In the field of web analytics, the profusion of indicators of all kinds tends to drown the user in a flood of information that the human brain has difficulty processing when only a few are useful.
The graphical representation also makes it possible to better analyze trends, and not to get lost in the analysis of isolated figures. SeveUp offers many features allowing you to create tailor-made dashboards to visualize indicators on a single page. relevant to a website, whether in graphical, feed, or tabular form. See dashboards examples here.
Conclusion
In conclusion, data visualization is a major solution as BIM managers strive to enhance their BIM process and improve clients' uses while improving the management's profit. But by the way, this discipline is almost art. Behind this trendy name is actually a very simple concept that everyone has come across in their life. Data visualization transforms clumps of unreadable data into color maps, graphs, or tables that convey information at a glance. This allows you to focus on the essentials and to get a message across by removing any unwanted elements.
All channels of communication thus gain clarity and transparency. Also, it is time-saving!
Everything is presented in one place and classified according to its convenience. Also, dataviz is praised for its ease of use. All employees of a company can use and benefit from it. In this way, no one is excluded from communications, even internal or non-technical ones. Everyone can bring their experience and participate in the development of their business.
In the end, data visualization tools provide critical functionalities for businesses if your goal is to optimize your workflow, improve internal operations or tackle new markets.
Who among us does not like win-win business goals? 🤝 📊 🏗️
SeveUp makes it possible! See more.
Sources:
https://www.educba.com/benefits-of-data-visualization/
https://en.naneedigital.com/article/top_20_best_data_visualization_tools