Product tour
.
The best BIM software to boost your BIM process, automatically
SeveUp is a building information modeling software that makes it easy to exploit and manage your BIM data. Discover 3D BIM technology with our 3D viewer embedded in Microsoft Power BI. Use this Dataviz tool as a 3D BIM software to make the necessary BIM reviews.
Three steps to finalize your BIM process and finally enjoy its benefits.
step 1
Load your BIM models.ifc


Log-in

o

Create your project



Upload your BIM models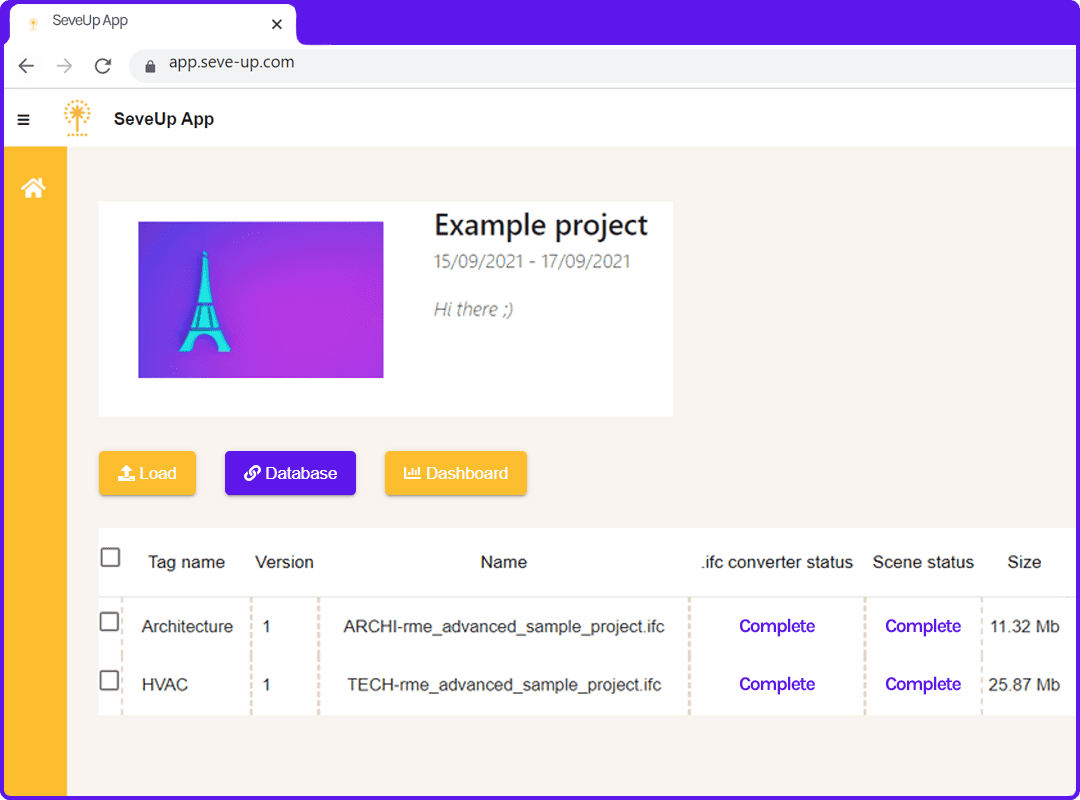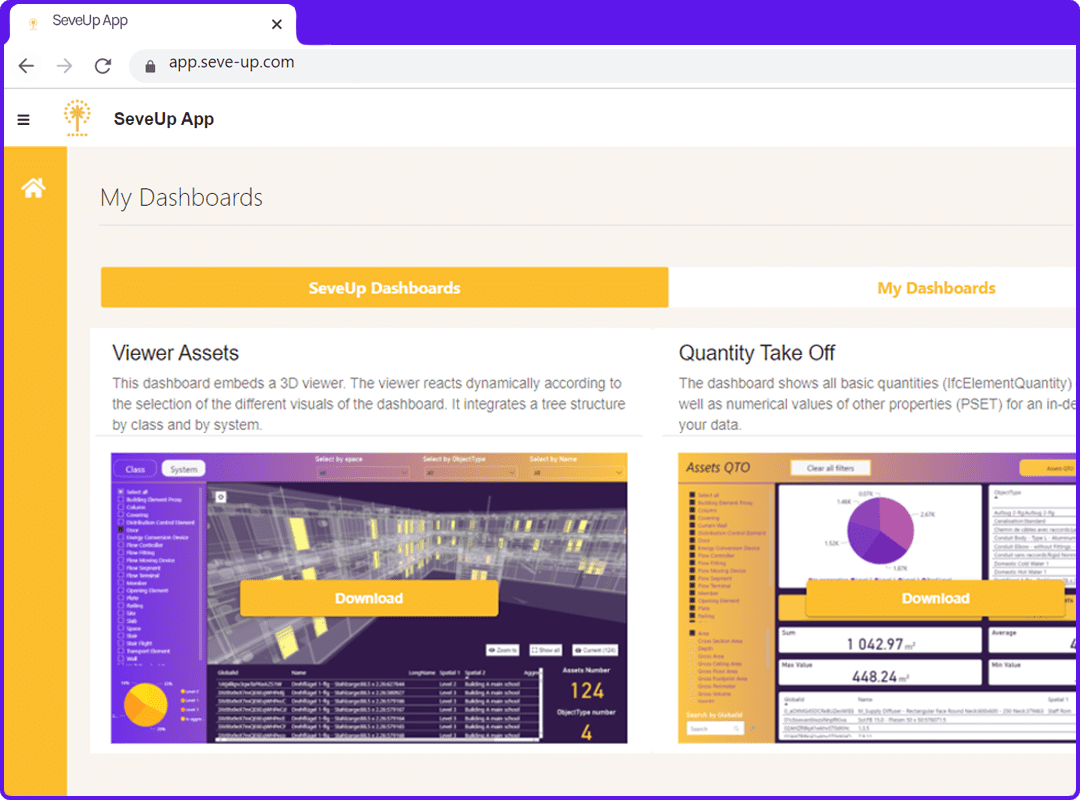 step 2
Choose your dashboard template
R

Select your Bim model

R

Select your dashboard from template list



Download your full pre-set dashboard
That's it. 👌
You can now share the dynamic dashboards with the BIM end user.
step 3
Send your dashboard to final BIM user
R

Open the dashboard in your BI software

R

Re-work your dashboard to fit perfectly to your need ( optional)



Publish the dashboard to share it with the final BIM user